Our St Andrew's Commitment 'Following in God's way, Learning day by day, Working with one another, Caring for each other'
St Andrew's are now on Twitter!
Follow us for the latest updates
St Andrews @TeamStAndrews
22 May Year one have had a very special delivery all the way from the International Space Station! http://t.co/wWx4RH6JsZ
22 May Alfie has been a superstar helping his friends with their space research. http://t.co/zSWoeTvy3P
22 May Year 4 have written some superb 'free verse' poems this morning! http://t.co/vuiuNqXn50
21 May Well done to our cricket team! We are proud of your great sportsmanship and perseverance! http://t.co/h8nghCqH0m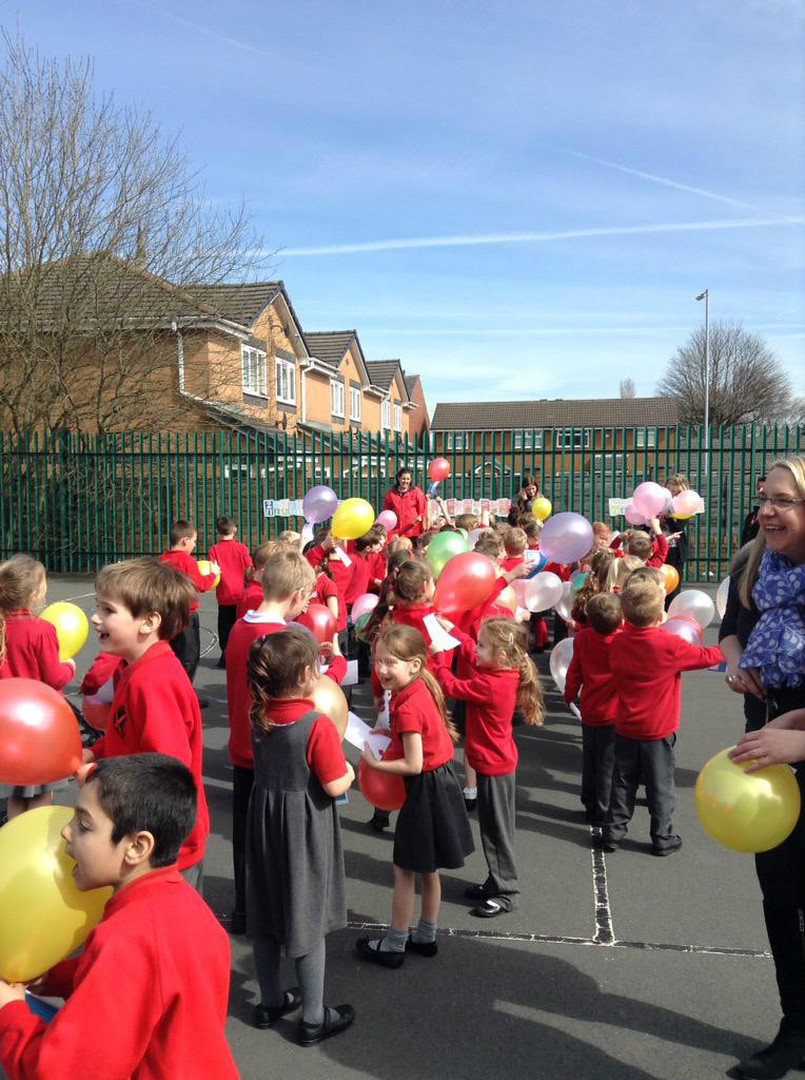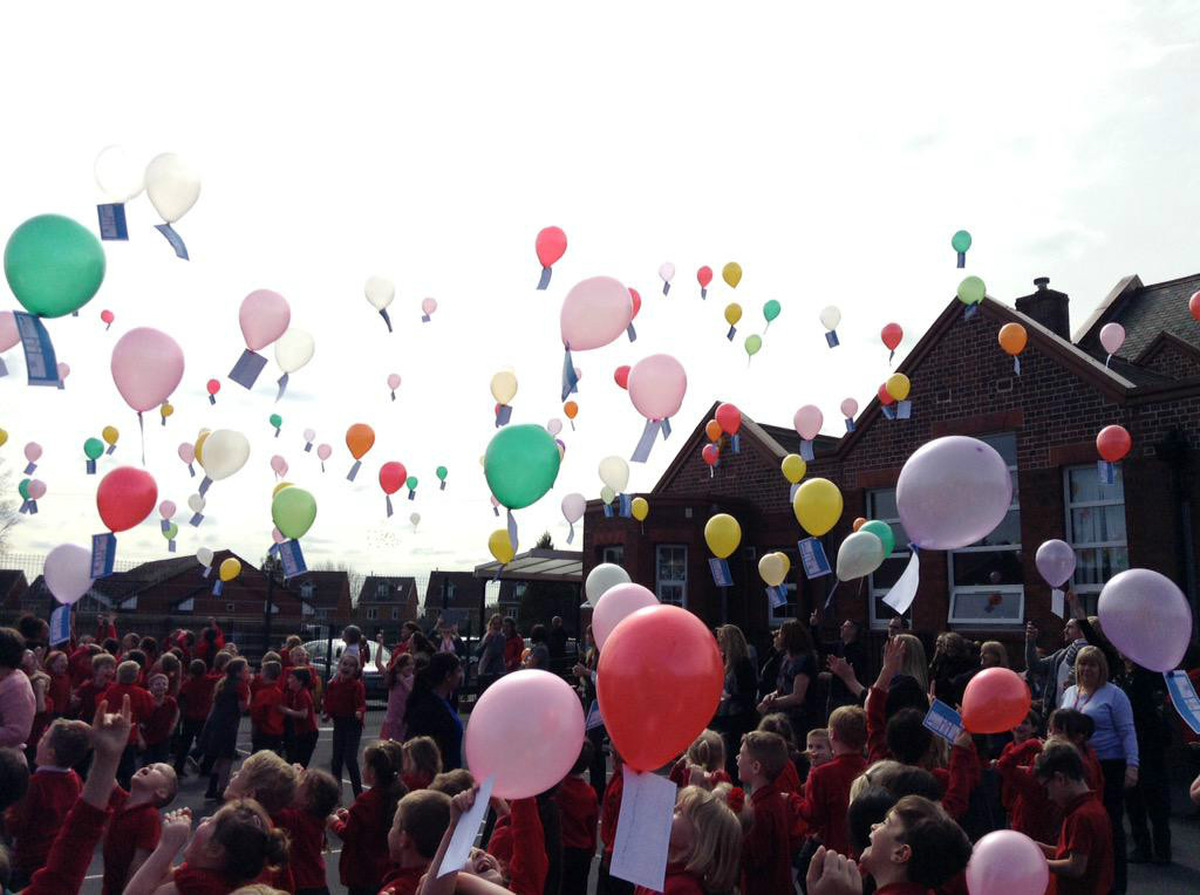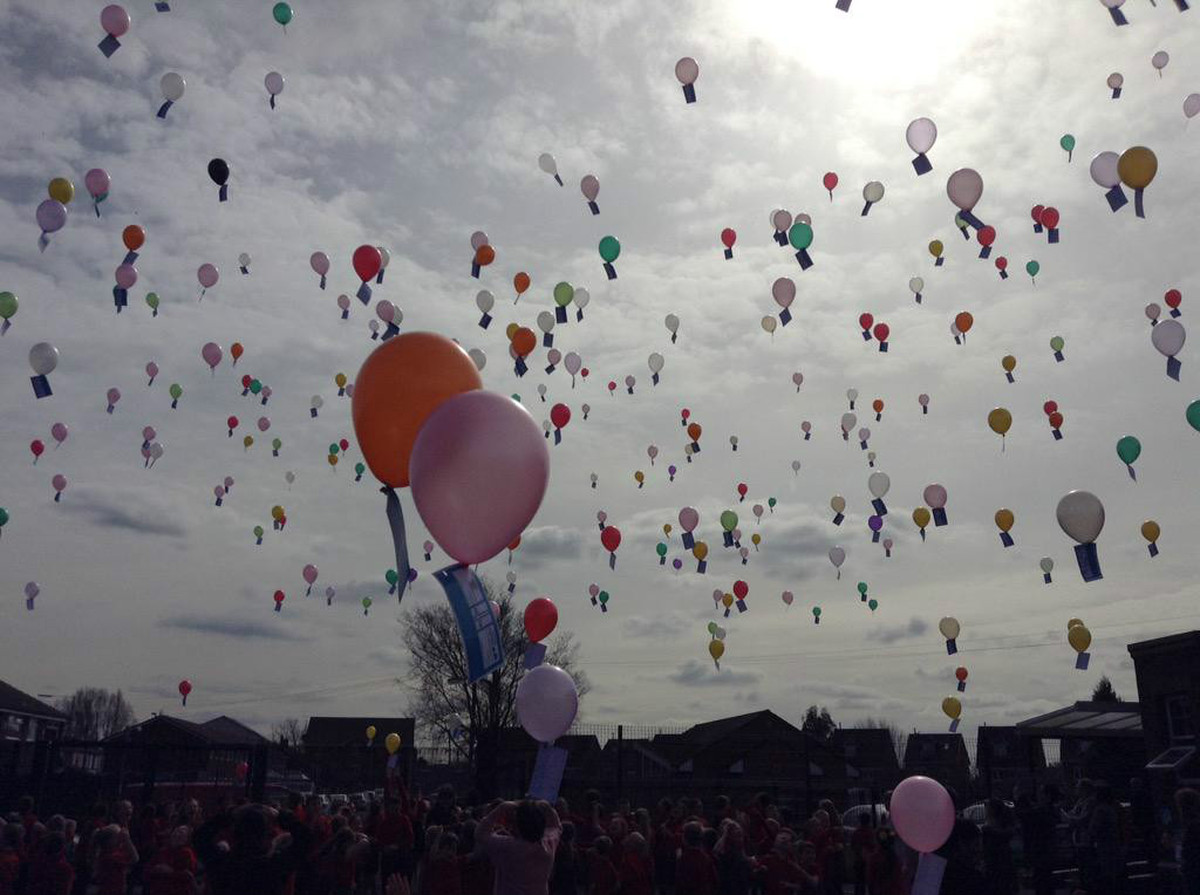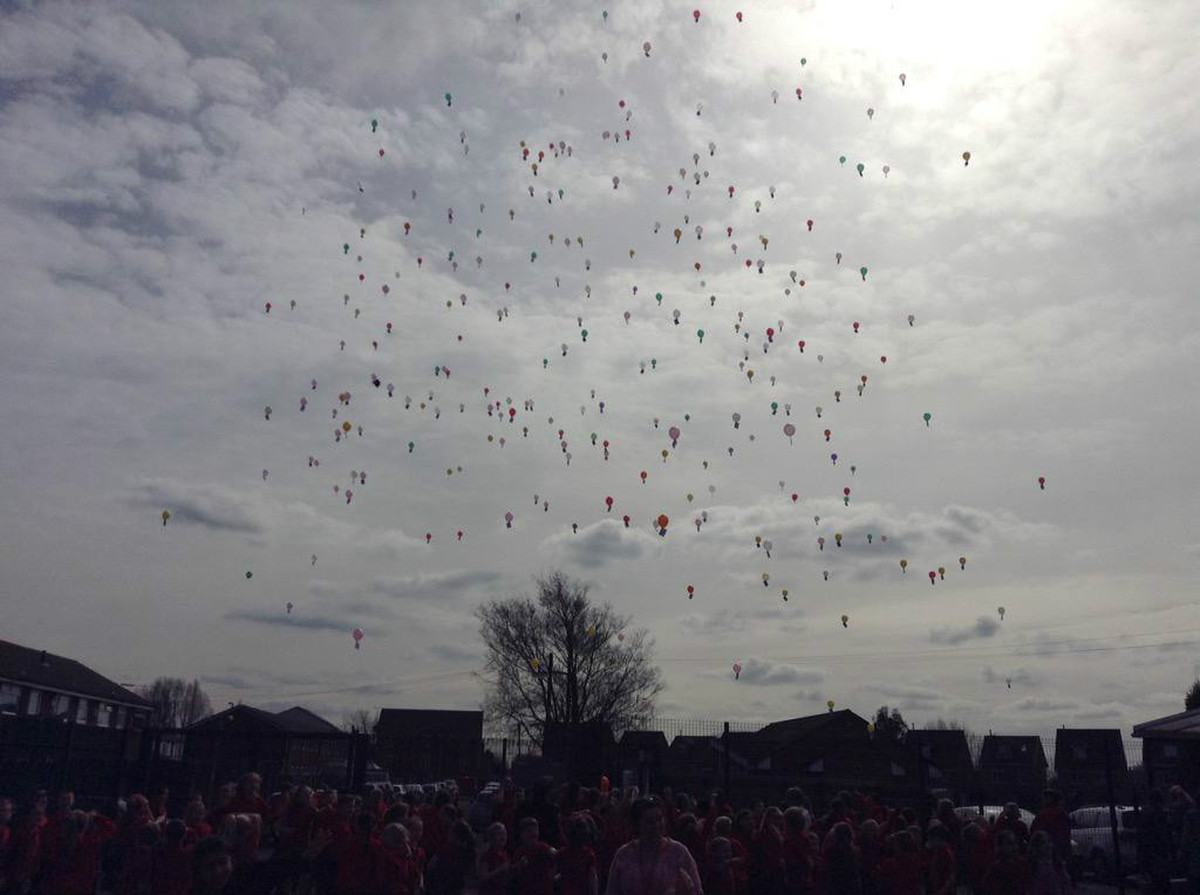 St Andrew's and Wesley Methodist Primary school both took part in an Easter Prayer Trail on the week commencing 30th March and on Thursday 2nd April both Primary schools released approximately 250 balloons with prayers from the children attached.
Lots of the children's balloons have been found in locations such as Essex, Nottinghamshire, Derbyshire, Cambridgeshire, Leicestershire, Sheffield. We also had two found in France and another was found in an army camp in Belgium!
How fantastic to know how far our prayers have travelled!
We hope that you will be able to find out lots of information about our school on our website. If there is anything more you would like to know or if you would like to visit our school please email us at: StAndrewsRadcliffe@bury.gov.uk or call us on: 0161 723 2426